Motzen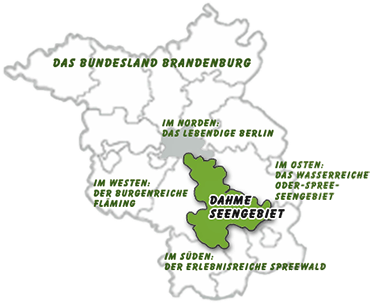 Motzen, reveals itself to the guest, hiker or cyclist as a sprawling village. It is surrounded by clear lakes and large forests. In the summer the lush meadows and fields shape the landscape of Brandenburg in Dahme Lake Region , south adjacent to Berlin. 
The Motzner lake, one of the clearest and cleanest lakes in this area, invites you to swimming, surfing, fishing and renting a boat, of course without motor.
Once in the 19th century Motzen was known as Ziegeldorf, later it was discovered by Berlin`s urbanites as recreational and tourist destination. The Postmeilensäule (Postmeilensäule is a measurement of a distance or travel time which is accurate within an eighth of an hour) at the southern end of the village is only 5 prussian miles away from Berlin, which is just 37.66km. You can take the hike to the 85m high Kahlenberg mountain in nearly all weathers.
More information about Motzen find here.